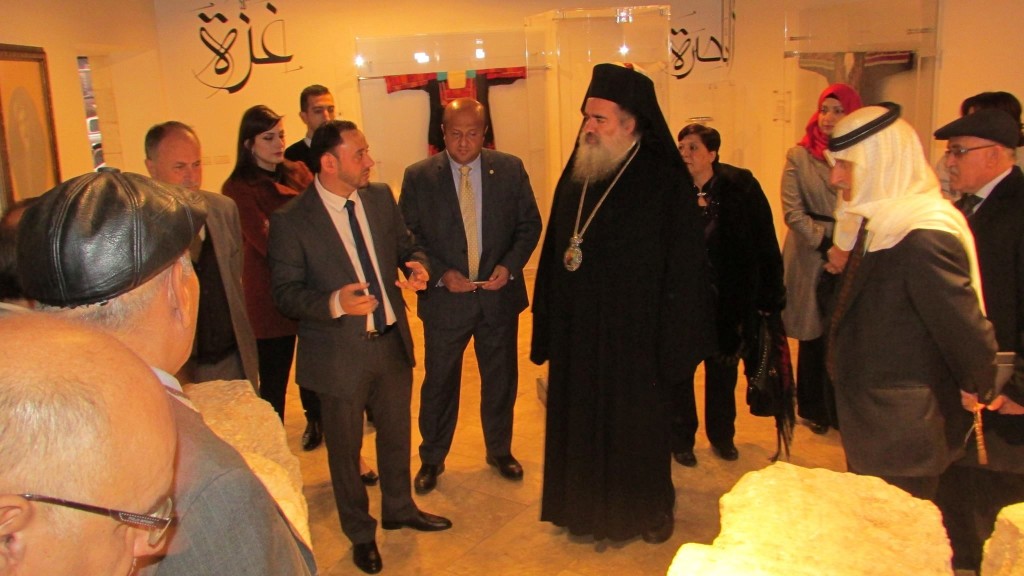 Guests of the Salsal Exhibit on a tour of the Bethlehem Museum–December 5th, 2015
Bethlehem, Palestine – On December5th, 2015, the Bethlehem Museum, in cooperation with the Business Women Forum, represented by Ms. Lisa Handal, hosted the "Salsal Exhibit," showcasing clay works-of-art by Palestinian artist Fatin Nairouch. Many prominent Christian and Muslim figures, as well as representatives of various local organizations throughout the Bethlehem Governorate attended the exhibit, including Archbishop Atallah Hanna, Bethlehem community leader, Mr. Dawod Al-Zeer, and the Chairman of the Palestinian Chamber of Commerce, Mr. Sameer Hazboun. The guests took a tour of the Bethlehem Museum before proceeding to the museum gallery where the exhibit took place.
At the museum gallery, Ms. Fatin Nairouch warmly welcomed the guests and displayed a fine collection of her work while giving a brief introduction to her art, when and how she started working as an artist, and her achievements to date. Ms. Fatin Nairouch emphasized that Palestinian women play a key role in preserving and advancing this type of artwork. At the end of her speech, Ms. Fatin Nairouch took questions from guests.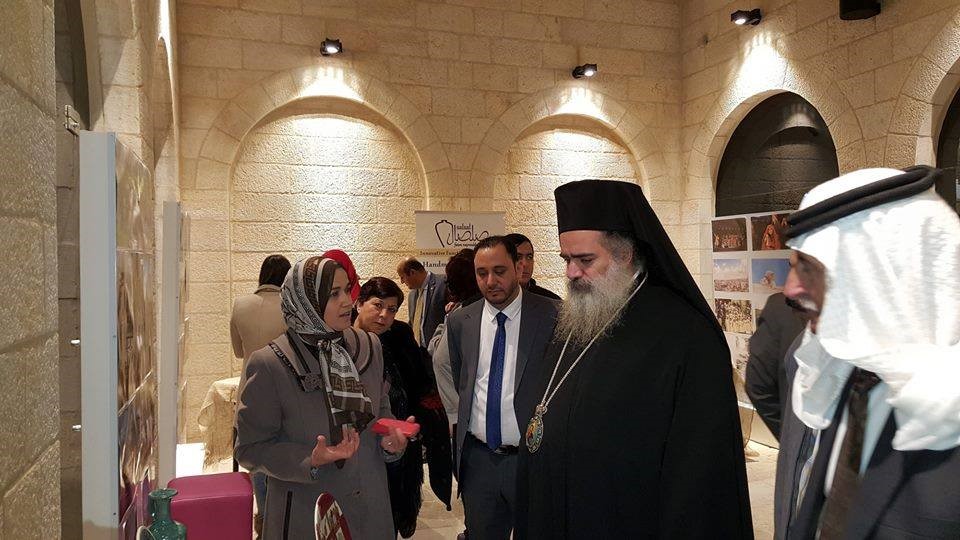 Ms. Fatin Nairouch showing her works at the Gallery –December 5th, 2015
During the Q&A session, guests thanked Ms. Fatin Nairouch for her efforts in preserving the art form, and encouraged her to continue sharing her work with the local community.  Guests lamented that many of these traditional art forms—pottery, weaving and embroidery—were being replaced by modern day methods and agreed that these art forms should be taught in schools so as to preserve them.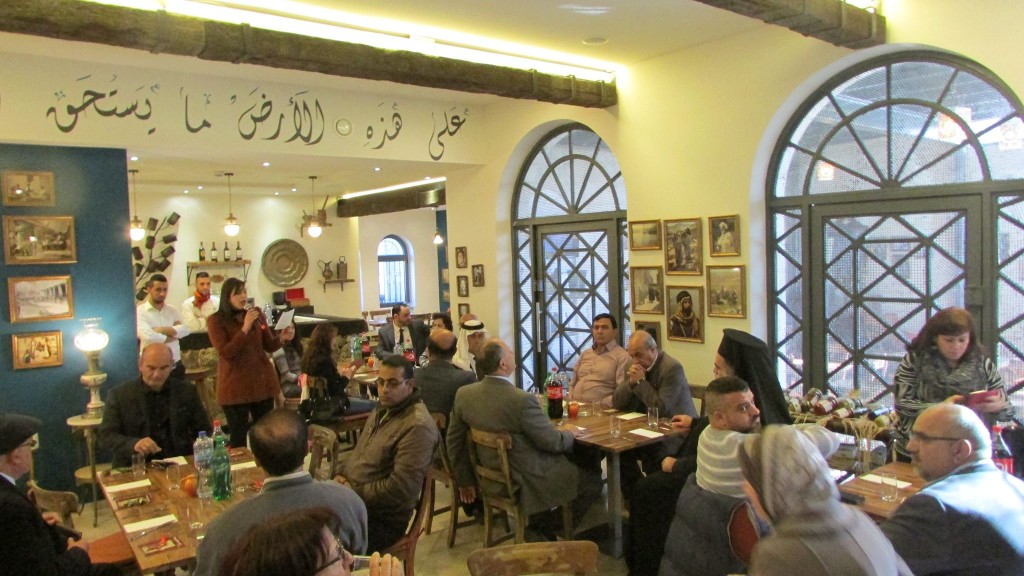 Mrs. Lisa Handal giving a speech at Al-Karmeh Restaurant –December 5th, 2015
The exhibit was followed by lunch at Al-Karmeh Restaurant. At the luncheon, Ms. Lisa Handal gave a speech about the Business Women Forum and its efforts to strengthen women's leadership in the Palestinian economy. She thanked attendees for participating and for helping to support their mission. Archbishop Atallah Hanna responded to Ms. Lisa Handal's speech, highlighting Palestinian women's resilience, and assured her that he would do everything in his power to ensure that they are supported in their efforts. He underscored the importance of Ms. Fatin Nairouch's artwork in preserving Palestine's rich culture and heritage and encouraged Palestinian women to continue to do this important work. Archbishop Atallah Hanna then wished attendees Happy Holidays and a Merry Christmas filled with love and joy, highlighting that the Christmas celebrations are not only religious celebrations, but also national ones. He encourage attendees to celebrate robustly, emphasizing that continuing with Christmas celebrations despite the difficult political situation sends an important message of hope and peace to the world.
For more information about our Bethlehem Museum and Al-Karmeh restaurant, please visit our website: www.bethlehemmuseum.com.